by Sheila Johnston
The Common Loon is Minnesota's state bird and it is beloved for its haunting calls and dramatic beauty.  Minnesota is home to an estimated 12,000 loons!  Alaska is the only state with more loons.
With 12,000 loons in the state, it is no surprise that some of them succumb to illness and injury.  The three leading causes of loon deaths are human caused:  lead poisoning, fishing line entanglement or hooking, and boat strikes. Explosions from private lakeside fireworks displays also pose a grave danger to loons and can injure or kill them. Chicks can be lost after separating from parents in the chaos.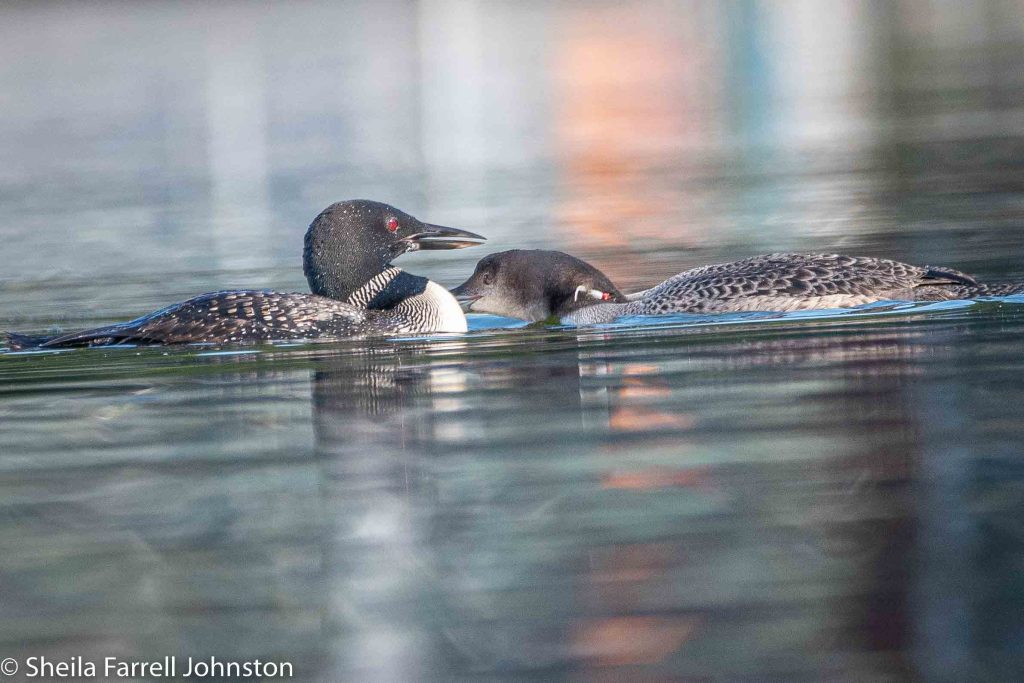 Minnesota has excellent wildlife rehabilitation clinics that are well prepared to care for sick or injured loons, and orphaned chicks. However, finding skilled help with the rescue of a sick or injured loon can be a challenge. The new Minnesota Loon Rescue Network is here to help!
The Minnesota Loon Rescue Network is a network of trained volunteers assisting with the capture and transport of sick or injured loons to Minnesota DNR certified rehabilitation clinics.
Our goal is to have teams of trained volunteers in all areas of the state with loon populations. There is also a team of volunteers that can travel to areas without loon rescue volunteers.
Volunteers are needed and lake associations can help!
Follow our public Facebook group, Minnesota Loon Rescue Network, where you can find information on loon rescue and report sick or injured loons.
Share the news about the Minnesota Loon Rescue Network with your lake association and friends.
There are many ways to get involved.
Loon Watcher: observe and report loons in your area exhibiting signs of illness or injury to the Minnesota Loon Rescue Network
Spotter: help locate injured or sick loons for the rescue team
Provide and/or drive a boat for the rescue team
Operate the spotlight for a nighttime water rescue
Rescue: capture sick or injured loons
Transport sick or injured loons to the rehabilitation clinic
MLR will be hosting a training webinar for Minnesota Loon Rescue Network volunteers in the spring of 2023. If you are interested in volunteering, contact sheilafjohnston@me.com.
If you encounter a sick or injured loon, call 612 226-6571 or 816 516-0759.
Or visit us on Facebook: www.facebook.com/MinnesotaLoonRescueNetwork