Lloyd Thyen's grandparents originally purchased 100' of lakeshore on Lawrence Lake in Cass County in the 1940's with a vertical log cabin on site. Some believe it to have been the oldest structure on Lawrence Lake. Eventually the cabin had to be torn down and the family used the ice house as the cabin until that also had to be torn down.
In the early 2000's Lloyd purchased 3 adjacent lots each with 50' of lakeshore frontage creating a contiguous lot of 250 feet. He removed an uninhabitable cabin on one lot and built an addition on the second residence as a year round lake home and constructed a pole barn adjacent to the road.
Lloyd began management of the original lot in 2007 and started where many other Lake Stewards began. He did not live at the property and simply asked the handyman hired to mow the lawn not to cut within 50 feet of the high water mark. "Don't mow, let it grow," he said.
Positive results came quickly. "Joe-Pye Weed came up the following summer," said Lloyd. Other benefits include protection against large wakes. When the wake board boats come into his bay, "My natural shoreline is much better protected by the aquatic vegetation and natural shoreline. (Even with the large wakes) There is very little change," said Lloyd.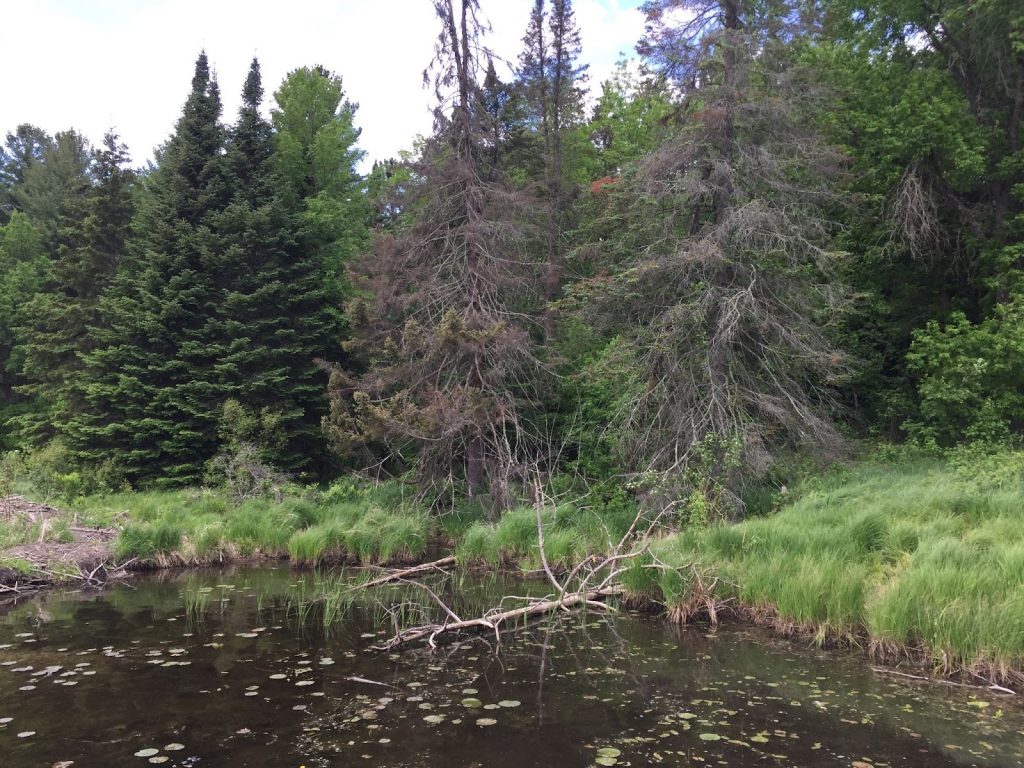 Another benefit is better fishing. One lot originally had an old boat house which was removed. "There has been a beaver lodge there for thirty years," said Lloyd. "The beaver, with all the branches they collect for winter food, is creating a lot of underwater habitat. Folks come from all over the lake to fish here."
As Lloyd was rehabbing the building as a year round home, he incorporated many features to control runoff and stormwater management into his design, including rain barrels and gutter drainage.
"Some years ago RALALA (Roosevelt and Lawrence Area
Lakes Association) did a septic check and when we rebuilt, we took advantage of that knowledge by removing the old drain field system and replacing it with a modern mound system," he said.
In addition to the education and programming provided by RALALA, like the septic system check, Lloyd credits his conservation ethic and knowledge of environmental science with earning his Eagle Scout. "Scouting contributed very significantly to my development. I have been a conservationist my entire life. For seven summers he worked as the Director at the Central Minnesota Council Boy Scout Camp. One summer the scouts hosted a "Conservation Caravan" and they took a school bus all over Minnesota, visiting and studying all the different ecosystem types in Minnesota from farmland, prairie, boreal, white pine and hardwood forests, and lakeshore. His work in scouting led to reading the day's best conservation writers including Sigurd Olson, Colin Fletcher, and Edwin Way Teale.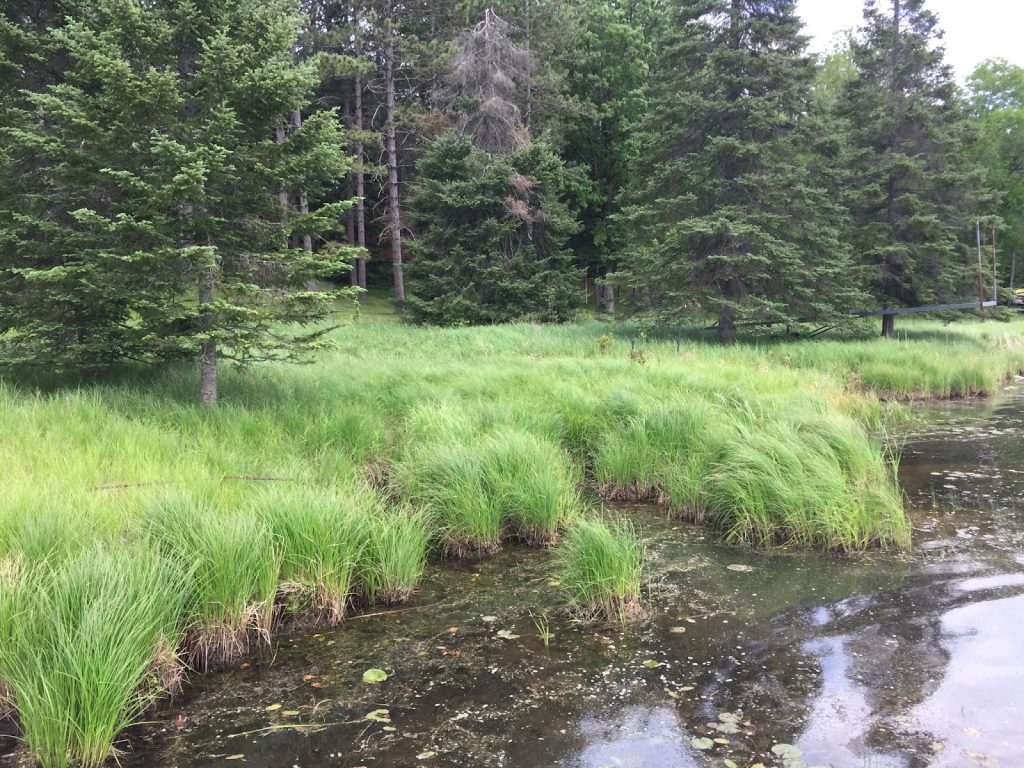 Most importantly perhaps, Lloyd has passed this ethic down to his sons, and they to their children. They are all active in scouting, and in learning and practicing good land stewardship on the family place on Lawrence Lake.
That is the biggest benefit of Lake Steward. By creating a new aesthetic and social norm around lakeshore management, and teaching our children and grandchildren the importance of shoreline hydrology and ecology, we can ensure that the benefits of Lake Steward continue and expand into the future.
Big thanks to RALALA for all of the work they do, and to Lloyd Thyen for his conservation of shoreline and the benefits he provides to water quality on Lawrence and the connected Roosevelt Lake. They are valued leaders among lake home and cabin owners in Minnesota.